Date:25/08/2016
Location: Costa D'Oror
Host: Hard On
Hashers: 27
News Flash
Roving reporter Annie "Shiraz" Lane from the  ABC reporting on  "The Gold Coast Splinter Hash"
Well here I am again out and about with the Gold Coast Hash.
I arrived late for this month's Splinter Lunch.Had to stay back and report on political stuff.. total fucking waste of my valuable time! Splinter Lunches have far more importance.
The boys were well on the way when I arrived. Two Hashers that seem to be always on a permanant  holiday turned up. More funny names… Nasty and Aussie. I tried to interview these two about their travels, but no luck! Apparently what happens on holiday stays on holiday.
The table was covered in empty wine bottles and Sir Rabbit was in fine voice, couldn't keep him quiet, had to sneak away when he went for a leak.
Host for the day "Hard On" and the Hash Grand Master "Rock Hard" were in deep discussion (apparently got their names when they were stars in the porn business. Must have been a long while ago by the look of them LOL)
Money was missing in the kitty to pay for the lunch. We are short of 25 bucks Hard On called out. Who has not paid the piper?
It was soon discovered that Weekly had snuck off early with Fucks Off.
I used my connections to track down Weekly and spoke to his number one son Monthly (fuck these names are confussing).
Monthly informed me that …yes! dad was at home, but had gone to bed. Before I tucked him… he did tell me that he had forgotten to pay for his lunch and would accept any punishment that was handed down to him.
I had to leave the boys at this stage because I had a prior engagement and was not up to drinking more beer at the local Irish Pub.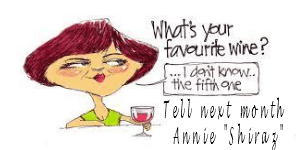 Those that don't join the Splinter Lunch are missing out on a great day of mateship, eye candy and a few good reds.