Run 1892
Date:3/02/2014
Location: Varsity Lakes
Hare: Rock Hard
Runners: 34
Well this started out as a "NO" night.
No chalk markings for the walkers
No Booze Master
No Hare
No lights
No ice for the booze
Blow Fly visiting from the deep south and son Maggot thought the first 2 k of the run was OK but not too many marks after that. Botcho described his experience as "drifting out" due to lack of marks.
Rug who is on the short list as a guest judge on My Kitchen Rules thought the shredded cold chicken was beautifully presented and no doubt Sir Rabbit loved the fresh lettuce leaves.
As for the large bucket of ice cream for dessert Rug thought it was a brilliant idea to let it melt into liquid form so we could just drink it and no need to get a spoon dirty.
Croc reckoned the nosh was a good chance to win "Best Nosh Of The Week" award.
Flasher was given a DD for failing to turn up at the Botch Residence to help clean up on Saturday after the gourmet food extravaganza there on Friday. Strangely enough there was a spontaneous call from the ranks to declare February the "Be Nice to Flasher Month". You didn't deserve that Flasher.
Good to see the RA back in the saddle and in fine form as usual. Sir Prince Valiant has it on good authority that the RA went for a hash run in New York and took a wrong turn over the Brooklyn Bridge   and ended up turning a 6K run into 16 K's.
The POW handed on by Ferite or is it Feret with a number of nominations:
Flasher for sending insulting emails
Josephine for defamatory language "lower than a snakes guts"
Rock Hard for 1 chalk marking at the beginning for the walkers then a big black hole, no lights, no parking
And the winner is Lurch for paying $15 to Hash cash within 50 cent coins. Rumour has it he has a little scam going with fellow partner in crime Cum Smoke empting parking metres.
The 1900th Run is in 8 runs time and if we can't get a sponsorship deal from Qantas for free tickets to Bali we will at Bochos home of fine dining and debauchery.
The Anzac day bike ride is ON and details to be advised.
Next Weeks Run by Josephine will be 'off Olsen Ave' you can't miss it.
END OF CIRCLE
CAUSTICS JOKES FOR THIS WEEK
The Day the Penis asked for a Raise
I, the Penis, hereby request a raise in salary for the following reasons:
I do physical labor.
I work at great depths.
I plunge headfirst into everything I do.
I do not get weekends or public holidays off.
I work in a damp environment.
I work in a dark workplace that has poor ventilation.
I work in high temperatures.
My work exposes me to contagious diseases.
Sincerely,
P. Niss
The Response
Dear Penis:
After assessing your request, and considering the arguments you have raised, the administration rejects your request for the following reasons:
You do not work 8 hours straight.
You fall asleep after brief work periods.
You do not always follow the orders of the management team. You do not stay in your designated area and are often seen visiting other locations.
You do not take initiative – you need to be pressured and stimulated in order to start working.
You leave the workplace rather messy at the end of your shift.
You don't always observe necessary safety regulations, such as wearing the Correct protective clothing.
You will retire well before you are 65.
You are unable to work double shifts.
You sometimes leave your designated work area before you have completed the assigned task..
And if that were not all, you have been seen constantly entering and exiting the workplace carrying two suspicious-looking bags.
Sincerely,
V. Gina
Gynaecologist Visit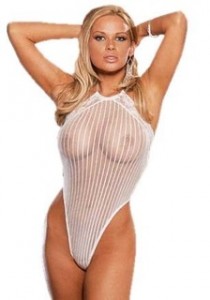 A beautiful woman went to see a gynaecologist.
 The doctor took one look at the stunning woman and all his professionalism went out of the window.
        He told her to get undressed. 
After she disrobed the doctor began to stroke her thigh. While doing so he asked her,
 "Do you know what I am doing?"
"Yes," she replied, "You are checking for abrasions or dermatological abnormalities."

"That's right," said the doctor. He then began to fondle her Breasts.
 "Do you know what I am doing now?" he asked. 
"Yes," she said, "You are checking for lumps which might indicate Breast cancer." 
"Correct," replied the shady doctor. Finally, he mounted his patient and started having
sexual intercourse with her. He asked,
"Do you know what I am doing now?"
     "Yes," she said, "You're getting herpes: which is why I came here in the first place." 
Hash Dementia  – short and sweet…!