Run: 1926
Date:29/09/2014
Location: Molendinar
Hare: Show Pony & Flasher
Runners: 32

Gold Coast Gourmet Hash
There is no doubt that the Words in last few weeks have tested the intellectual capacity of our Gourmet Giants. After a few weeks of high quality intellectual Words heavily punctuated with terminoilogy that needed a Urban Thesaurus to find synonyms, antonyms and understand the related meanings your old On Sec is back. Yes, at last a detailed description of the evening events and the weeks Hash News told with truth with never letting the facts get in the way of a good story.
Special Thanks to Ballpoint and to Fanny Charmer for their deep and meaningful contribution to Words while I was os. Total sympathy to Aussie for destroying his computer hard drive with the evil Red while attempting to write the Words but no thanks whatsoever to M. Latrine for a total dereliction of duty in the face of that evil enemy Red.
NOTE:
This week Words has a question for members that our GM will ask next week at Hash. Will you know the answer or will you be humiliated in front of your fellow hashers??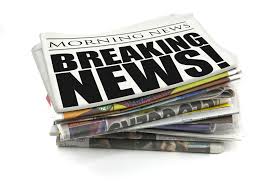 Blue Card has reported all parts are working well again after having a 2inch diameter Bunnings garden hose inserted into his manhood by a 20 year old nurse in Pindari Holiday Resort. Sounds a bit Kinky!!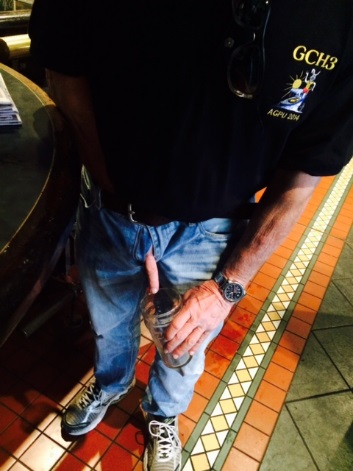 Warrior No Loved while racing along Hedges Avenue at full speed to meet his fellow warriors for the Friday morning road race was taken out by a couple of lycra bike riders…he is now recuperating with a fractured Scapula and from all reports he will be off the road for a few weeks.
Crocodile recovering well from recent op and will be back to Hash next week
Moonbeams returned from train trip north on his new electric bike will be back next week
Front Runner Botcho has fallen in a heap. He was given special dispensation by GM to sit in circle after reporting in with Shaggers Back.
Flasher will be the MC at his daughter's wedding this week. Have a great day
Sir Slab on marathon charity bike ride in SA
Run 1927 with Show Pony & Flasher
A joint effort by Show Pony & Flasher with Flasher as the Hare and Show Pony the Nosh Chef.
Promoted as another Run and Nosh of the Year resulted in a high attendance of 32 hashers for what was to be a totally predictable evening.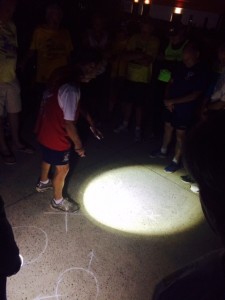 Yes, this is Flasher at the pre Run briefing expaning how it would all work !!
Will Flasher be able to redeem himself this week and save himself from another icing!!
Will the Run and Nosh compete with Miscarriage as the Best Trailer and Bush Bush Run of the Year.
The group of 32 dedicated athletes circled under the stars on the concrete driveway of Show Pony's factory with only the glowing light of Flasher torch illuminating the markings .Thanks Show Pony for creating a unique venue ( how did you ever think of this venue??) and be very well prepared to make another great Hash night..
The pre-run briefing from Flasher was very detailed with promises of forests, shiggy , water , dirt tracks, wild animals etc
As always Flasher did not let truth get in the way of a good Hash run. Finally with arms waving in all directions he advised runners to take off with those mumbled Hare Words …"walk out the gate and turn left to the top of the road "
The GM dressed in flip flops and obviously ready to take up his usual postion next to the wine called the rabble to order and sent the group on their way at 6.20 pm with his signature words " good luck finding the trail' . Once again he immedialty set about that impoatsnt event ..setting up the fire in the Beer drum ..so no doublt as he was to stay behind he would be near the warm fire.
Yes, our GM is a very thoughtful person and dedicated to the Hash to ensure we are truly the GCGourmet Hash as he forgoes his exercise each week to ensure the meal is perfect.
After so many this year of so called Best Run of the Year followed by the so called Best Nosh of the Year this was looking a hard act to follow for Flasher and Show Pony.
The Run Warm Up
This week we saw 2 Dogs and Fanny Charmer doing stretching exercises.
The Run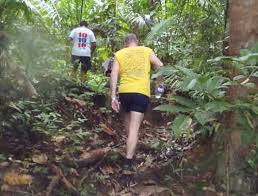 Flasher spent considerable effort in setting this well-marked as he advised he did 3 recces to set it up. Well done for the extra effort Flasher.
The runners and walkers raced up the roadway only to find after 600 metres had to retrun to where they started with Flasher waiting for them.
They all then moved into the dark abyiss across the vacant land with torches blazing to find the promised forest.
Flasher , Caustic , Miscarriage, Bent Banana and Ballpoint were leading the runners up the concrete pathway into the dark abyiss of the nearby forest adjacent.
Good to see new runners NOW and SOW keeping up the pace with Shetland hard on their heels.
Jigsaw, Fanny Charmer , Veteran ,Truck Tyres, Rug ,Josephine and Circumference were in full flight up the rocky and slippery hill. Flasher was waiting at the checks to make sure each hasher went the right way ..well done Flasher for your assistance in saving your fellow hashers by the altercation with the driver of the car who attempted to run you over.
On On was called several times on the run as Miscarriage ,Iceman and Rockhard moved into the tunnel of love to disturb a young couple enagaging in an activity that most Hashers have forgotten.
The first runners back via the incorrect rail though the bush at the rear of the Show Pony's factory were Caustic & Veteran at 6.41pm ..yes..they ran for a total of 21 minutes and came back puffing and sweating.
Flasher somehow managed to get back first again but it seems he was very worried about the missing Truck Tyres so he raced out again into the dark looking for him.Very thoughful Flasher ..you should me more appreciated!!!
Sir Rabbit,on the comeback trail came in sweating profusely. Missing Link appeared with Sir Black Stump ,Truck Tyres, Sir Prince Valient and Josephine in a lather of sweat.
2 Dogs advised the run based on his GPS was 1hour and 13 minures and run distance 9.01 km. Well done those few hashers who did the whole run.
Run Critic 2 Dogs advised it was a very good run with excellent markings
"Run went well for the the first 600 meteres until we ended up back where we started with Flasher waiting for us " 2 Dogs also commented "Amazing how Flasher found new territory" .. Ballpoint concurred that it was an excellent run.
Run Critic Josephine commented the run was well over time and the "on backs" were rediculous..no one really cared as they all unaminously decided Flasher did a great job and Weekly should be iced instead of Flasher.
Sweep Bent Banana noted that most runners this week did not do the full run but that said was by all accounts an excellent and well planned run by Flasher.
Great effort Flasher for an well planned and well reccee run.
The Walkers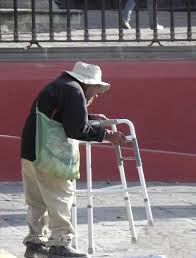 Again this pathectic bunch who turn up each week for the wine and food ( and to get away from the wife) pretend to walk. Yes ,this group grows bigger each week and moves slower.
The walkers this week did quickly move forward across the grass using and some supporting equiptment as they struggled up the steep roadway.
Again we see those ex runners Van Diemen and Full of Shit who enjoyed the slow amble are now classified to the ranks of the dedicated professional walkers.
The dedicated professional permanent walkers of Carefree, Hard On , Weekly, Kwakka, Sir AH & Swindler all moved out as usual at snails pace which they kept up for the 2 km walk .Great comraderie these brave bunch of Hash Walkers continue to experience.
Full of Shit not used to city life somehow got lost on the Walk..What a worry he is becoming!!.
The Nosh Soup Kitchen Line up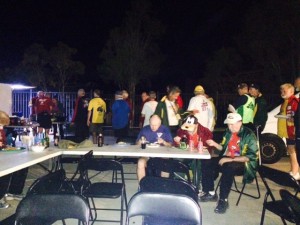 Yes..it could well be the Rosies line up!!
For Nosh Chef Show Pony it was always going to be a hard act to follow after the recent weeks with every one saying that at this stage they have been voted "The Best Trailer Bush Nosh of the Year?"
It was looking like the GM Kitchen Bitch who continues to brainwash us that "the hash in now truly back into gourmet" may have had no job this evening due to the Show Pony's professional pre-planning and outsourcing. But thanks Show Pony for letting GM flip the eggs or our GM would have felt totally left out and deflated that he had no job!
Resident food CriTic Fanny ChARMER …" nearly blew my arse out but was cooked to perfection" while Sir Prince noted that "if he farted he may end up in Oodnadatta"
Shetland gave a totally Unbiased report: Excellent food and beautifully presented…IT'S obvious he knows where his bread is buttered.
Well done Show Pony for providing a Trailer 4 course meal with Lots of Outsourcing…a great effort and excellent food that helped to make this ANOTHER REAL hash night of quality and true HASH nosh in a great location.
Menu:
Pre-dinner snacks of Smith's Potato Crisps
Top quality and very tasty Goulash Meat and vegies served with hot Turkish breads
Korean Kimchi something?? with cabbage ,rice ,noodles that tasted sooooooooooooo good.( great outsourcing Show Pony )
Homemade ice-cream and Chocolate Mud Cake.
The CIRCLE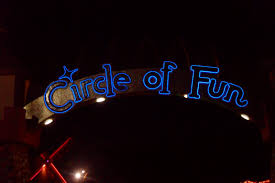 Our GM complete in Katmandu Hat, Hash Chains and the Moses Staff and long flashy pants opened the Circle around the glowing fire he so proudly created.
DD to:
Flasher & Show Pony for Hare and Nosh
Sir Prince for wearing his ISIS jacket
WhEre was thIS photo taken oF PhantoM & Sir prince
NOW & SOW for their association with Weekly
Blue Card for interruption of GM in the circle
Ballpoint for creating 40 plastic images of himself to bait Pizza
VD and Missing Link for damaging Aussie on the recent bike ride
Shetland for failing his bus drivers test just for writing off the bus
Icings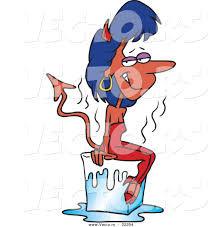 Weekly as he gets iced every week and this week was for the joke he told
Bent Banana for developing and patenting a unique an anti-icing tool
Useless Shirt: Missing in Inaction
Prick of the Week: Missing in Inaction
Full of Piss and Wind Award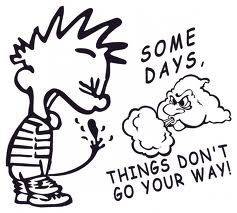 Blue Card awarded to Ballpoint. No one could understand why?
Report by GM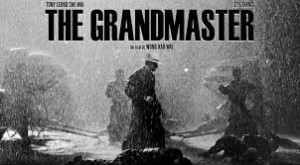 GM announced your ever caring hierarchy will this year have a mixed Hash Tails Cocktail Party on Saturday 6th December. Book now as seats are limited
GM introduced and gave a warm welcome to:
Mark "NOW" .Nephew of Weekly
Brad "SOW' …Son of Weekly
Gift for GM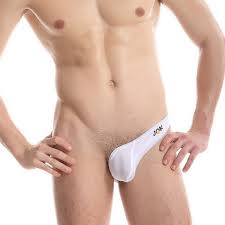 Once again with tears in his eyes saying "the best gift so far this year" the GM accepted a thoughtful gift from Swindler who just returned from Japan. It will certainly be a welcome addition to his Mankini wardrobe.
GM advised next week run will be by??…"he could not remember who"
Suggest you check your Hairline!
End of CIRCLE …….by JoSephine @ 9.25pm