Run: 1927
Date:6/10/2014
Location: Burleigh Waters
Hare: Truck Tyre
Runners: 25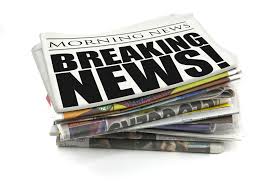 We acknowledge in this week's Words Dirty Dancers thanks to the Gourmet Hash for the kind donation to the Cambodian Children's Charity. We collected $150 on the charities behalf from the Gold Coast Gourmet Hash runners. Well done and a special thank you to all those who contributed.
Run 1928 with Truck Tyres
Who said Truck Tyres would forget to turn up, maybe would forget the food , or lose his way setting the run ??
Would this be the night that all those "Truckie Rumours" were put to rest with an excellent night of top quality nosh and great run.
Promoted as a sole effort with no outsourcing by Truck Tyres as the Hare ,the Nosh Chef and assistant Booze Master.
A high attendance of 25 hashers for a holiday day run was impressive as the word was out that Truckie had been preparing the nosh and run for the last couple of weeks so all looked promising.
The group of 24 dedicated athletes asembled in the Library Carpark for an early start in the bright afternoon sun. In fact one athlete named VD arrived at 6.10 in time for the nosh..( In another senior moment VD forgot the start time that on public holidays we always start at 5pm !!!)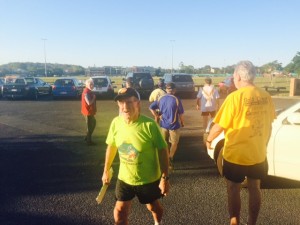 Yes, this is Truck Tyres at the pre-run briefing explaining how the run is planned!!
Will he be able to redeem himself this week and save himself from an icing!!
Will the Run and Nosh compete as the Best Trailer Nosh and Run of the Year.
Will we be able to understand his directions.
The pre-run briefing from Truck Tyres was very detailed with promises of more of the same ,same, same ..unfortunatley in his excitement truckie parked his 4 wheel drive over his hash marking so we could all only guess what they were!!!
As always Truck Tyres did not let truth get in the way of a good Hash run briefing. With arms waving in all directions as he held a large piece of gyprock he advised runners to take off with those mumbled Hare Words …"walk out there and turn left "
The GM dressed in the G Spot Hash Shirt and his trademark flip flops was obviously ready to take up his usual postion next to the wine as he called the rabble to order and sent the group on their way at 5.10 pm with his signature words " good luck finding the trail' .
This time with support from Sir Rabbitt ,Botcho and Caustic ,GM gathered them around the trailer as they discussed the fine wine that needed tasting for an important event.
After so many this year of so called Best Run of the Year followed by the so called Best Nosh of the Year this was looking a hard act to follow for Truck Tyres.
The Run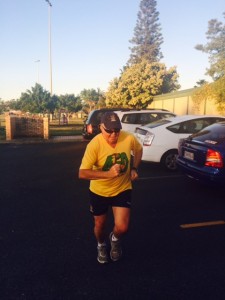 Truck Tyres spent considerable effort in setting this well-marked as he advised he did several recces to set it up. Well done for the extra effort Truck Tyres.
The runners raced up the roadway while Truckie instructed the big team of Walkers to remain behind for a detailed briefing.
Bent Banana and Circumference led the runners out of the carpark. 2 Dogs ,Jigsaw, Fanny Charmer , Missing Link , Rug and Iceman were in full flight up the road hard on their heels. Good to see new runner NOW keeping up with pace.
On On was called several times on the run as Sir Blackie , Lurch and Rockhard moving fast soon realised they were following Thirsty Thursdays markings!!.
The first runner back sweating was Circumference via the incorrect rail..he ran for a total of 24 minutes and came back puffing and sweating.
Run Advisor 2 Dogs advised the run based on his GPS was 1hour and 3 minutes and run distance 9.7 km. Well done those few hashers who did the whole run.
Run Critic 2 Dogs then also advised it was a great run with excellent markings.
Sweep Bent Banana again noted that most runners this week did not do the full run except him but said was by all accounts it was an excellent and well planned run by Truckie.
Good effort Truckie for an well planned and well reccee run.
The Walkers
         Q: Name the walker wearing the blue shirt
Warrior Now Loved, recuperating with a fractured scapula after his altercation with a couple of lycra bike riders, led the pack around the lake.
Again this pathectic bunch who turn up each week for the wine and food, this week decided that as they could still see in the daylight and not suffering from night blindness they would do the 6km walk. Yes..this is one of the walkers.Sir Prince Valient not really wanting to be with the walkers.
The walkers this week did quickly move around the lake and most were surprised to see so much wildlife at this time of the day as they struggled around the sandy pathways.
Hard On ,Kwakka, Shat ,Swindler and Blue Card (proudly wearing his new blue hasadashery shirt) enjoyed the slow amble as they discussed world affairs.
The Trailer Nosh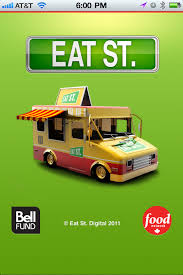 For Nosh Chef Truck Tyres it was always going to be a hard act to follow after the recent weeks with prevois contenders saying that at this stage they had been voted "The Best Trailer Nosh of the Year?"
The feeding frenzy commenced once word was out that the homemade chicken noodle soup actually was full of real chicken pieces.
Resident food Critic Rug "..excellent chichen soup, lagagna was full of flavour and the homemake trifle was amazing' ..this bought loud applause from the assembled mass.
Lurch commented that he could not believe that he was in the "Garden of Pleanty".
Botcho gave an unbiased opinion that the salad he assisted to prepare was very well put together.
Well done Truck Tyres for no outsourcing and providing a trailer 3 course meal with zero outsourcing. A great effort and very tasty homemade food recipes that made this an excellent hash night of quality and true homemade hash nosh.
Menu:
Chicken Soup with fresh hot Turkish breads.
Homemade lasagna with heaps of fresh salad.
Lashings of homemade trifle.
The CIRCLE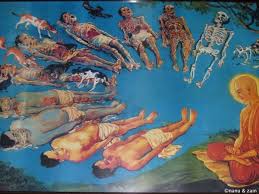 Once again our GM complete in Katmandu Hat, Hash Chains and the Moses Staff and long flashy pants opened the Circle.
DD to:
NOW for his association with Weekly
Sir Black Stump left his hash plate behind at last hash run
Now Loved for damaging the Lycra bike rider.
Truck Tyres for Hashy Birthday
Blue Card for interruption of GM in the circle
Lurch for returning runner as he was very busy "dealing" last week
Icing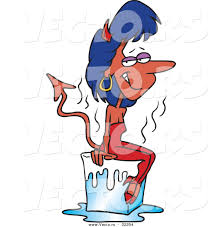 Weekly has been at the unfortunate end of the RA Caustic final judgment seems to get iced every week. But this week Weekly was not on the roll call!!
The RA desperate to use his carefully prepared ice try was looking for a candidate. Would Truck Tyres be able to stay under the radar and saved from an icing after a great run and great homemade food.
Afraid not as RA Caustic sought vengeance on poor Truck Tyres. ……..but all decided in full chorus that better Truckee get iced than they do so let Caustic take his deranged vengeance on Truckee.
Fortunately Bent Banana has developed and patented a unique an anti-icing tool that he kindly loaned to Truckee to reduce the pain and suffering
All agreed so unfair!!
Useless Shirt:
Still Missing in Inaction
Prick of the Week:
Still Missing in Inaction
Report by GM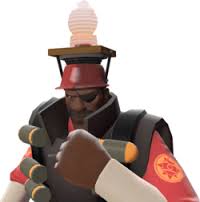 GM introduced and gave a warm guest welcome to:
Mark "NOW" .Nephew of Weekly
GM announced the mixed Hash Tails Cocktail Party on Saturday 6th Book now as seats are limited.
Gift for GM
Once again with tears in his eyes saying "the best gift so far this year" the GM accepted a thoughtful gift from Now Loved. This unique gift at great expense just returned from Bali. A flying Air Asia key ring given for free to all passengers.
GM advised next week run will be by Aussie at Nerang Brewery. Oktoberfest Run. Run $20 includes unlimited beer and food with PRIZE for best dress.
End of CIRCLE …….by Two dogs @ 8.10pm