Run 1859
Date : 17th June.2013
Hare : VD
Venue : Robina
Runners : 25
The Week That Was!
The GM back from the casino in Sydney with the remainder of the Hash Stash once again wasn't sure what the number of the run was, hopefully he will sort it out by the end of the year.
He asked Blackie for a report on the run and Blackie said it was all good but he found himself lost on Christine Avenue at one stage.
Of the 26 Hashers on the night, about 12 were walkers who were given once again no instructions just told to take a walk and come back. A few others stayed back to protect the kitchen while the rest went running. Rectum once again the first back to the beer esky's although it was noted he headed for the ginger beer.
Pile driver was asked to give the Hare VD a score on the Nosh and he came up with a generous 8 for sausages entrée, the chicken schnitzel burgers and salad and the carefully crafted homemade tarts from Woolworths.
Crocodile threw some illumination as to the portion control on the sausages. When he suggested to VD during the cooking that there were not enough sausages to go around, VD replied when I cut them into 3 there will be plenty to go around. An act of loaves and fishes of a biblical proportion! Apparently the sausages used for the entree were a real bargain as the expiry date was midnight Monday 17 June 2013 and much to Blackies delight VD got a great price from Woolworths.
Carefree was called out as a returning runner having been missing for 9 months in Sydney. He said he was trying to work out which one was the best club out of Sydney and the Gold Coast and was confused whether he should have his hat on or off in the circle. No doubt if Alzheimer's doesn't strike he will remember that the Gold Coast Hash is the best and it is hats off in the circle.
For some unknown reason Rabbit then produced a special bottle of red (empty) from 1988 and returned it to Sir Prince with calls from the crowd "give it to Pizza to refill the bottle".
The Scribe is under strict instructions from the previous year's Hon Sec to mention Flasher every week no matter what. It was reported that Flasher was absent doing an interview with Channel 7 as a promo documentary for his new drug sniffing, privacy invading machine to be installed in rental properties. Some commented "I hope his interview goes longer than his appearance on Who Wants to be a Millionaire".
Next up Crocodile and Pile Driver who had been selected by the GM to give a special report on the State of Origin. Although the SOI was some 2 weeks ago, it was the GM's first appearance since the game and he asked for the boys to give a special report.
Crocodile prattled on about having done some research on the game and the State of Origin which he really knew nothing about. He said he was confused by commentators referring to Gallons and Miles when Australian had been on the metric system since 1966 and the commentator should be referring to litres and kilometres? He then couldn't work out if it was supposed to be Qld born players playing NSW born players. How could players with names like Kickerwangerwocker and Kangawockerfifi made up half the teams. From his observations half the players were imported from elsewhere. To be further reinforced with the names of cockroaches and cane toads as cane toads were an introduced species. Pile Driver then gave a much shorter report on the SOI and said just after kickoff he went to sleep and woke 2 minutes before the end and didn't really have much to say.
Botcho was then questioned as to whether he didn't run or walk because he had man flu however advised that he stayed back to supervise VD and his bitch in the kitchen. Botcho reported that there was a real tantrum between the bitch and VD as they argued who was in control of the spatula.
Sir Prince said he had run into Moonbeams who said he wasn't coming back to a run in winter time until there was a pub run because it was too bloody cold.
Truck Tires scored a Down Down for being the last (other than a hierarchy member) to pay on the night. When asked where he had been for the last few weeks he reported that he had been kayaking and biking around SE Queensland and Northern NSW and had been quite busy. At that point Shat asked "Any Sex?"
Next the POW, Show Pony appeared at the centre of the circle and quickly advised there was only one suspect and he was going to award it quickly and called out Blue Card AKA yours truly in retaliation for having been given it last week contrary to the rules that it should not be given to a hierarchy member. This led to a loud protest from Blue Card that a line had to be drawn in the sand and fair was fair. On 2 counts, first you can't give it to the person who gave it to you the previous week, and the golden rule about not giving it to a hierarchy member should be reinstated. The GM full of equity and compassion quickly stepped forward advising the only rule was that there are no rules however then he made a rule and said it could not be given to the hierarchy and it could not be given to the person who presented it last week. Blue Card feels we have an excellent and balanced GM this year.
The next choice for POW was Carefree as he had been back on the Gold Coast from Sydney for 3 months and had not yet made an appearance at the Gold Coast Hash and therefore scored the award for the week.
Bent Banana then gave Phantom a DD for what he termed the Norman Gunston Award. Phantom was sporting a few plasters on his face from some recent botox.
Next week's run is to be set by Bent Banana and will be at Emerald Lakes next to the Michael Angelo statue and the scribe is under strict instructions from Crocodile to mention that it will be a pub run and that we expect to see Moonbeams next week!
Blue Card
Blue Card Joke For The Week
SOME JUST KNOW HOW TO GET THINGS DONE!!!
JUST CHECK THE TIMING

These pictures are said to have been taken by a Hash?guy from Grande Cache,
Alberta, by the Berland River on Highway 40.
Take a look at the time frame in the bottom right-hand
corner of each picture…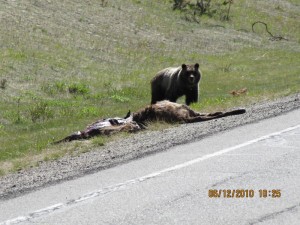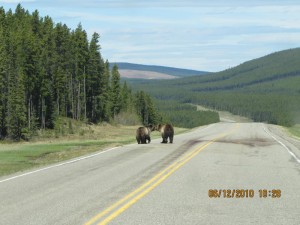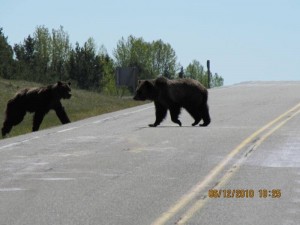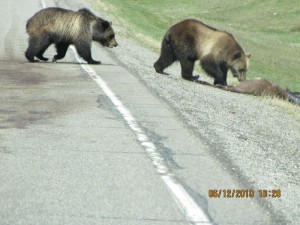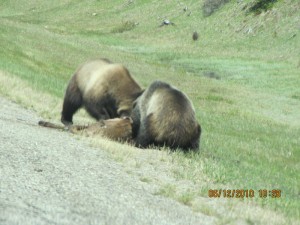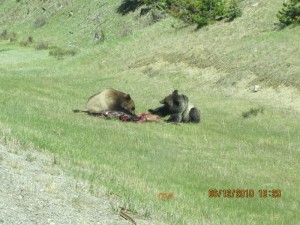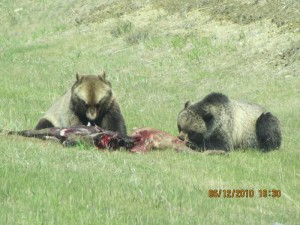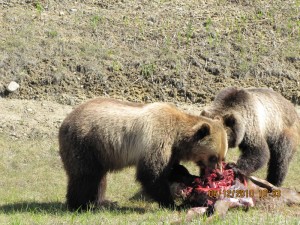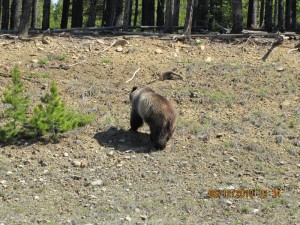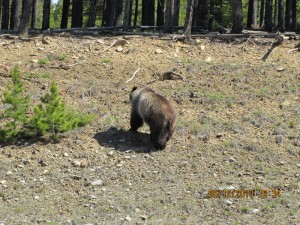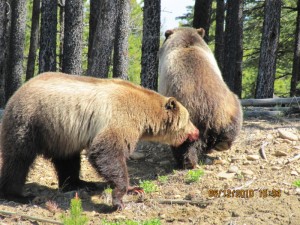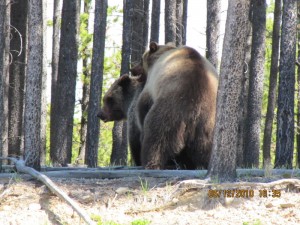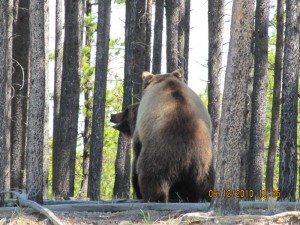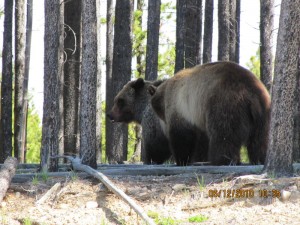 It took him just ten minutes to pick her up,
take her to dinner, feed her a terrific
meal and then get laid.
Is this guy good or what?