Run 1877
Date:21/10/2013
Location: Burleigh Heads
Hare:Elvis
Runners:19
By 6 PM only 8 hashers were there. By 6.15 the numbers swelled to 16, a reasonable quorum,  and by the end of the Run there were 19. Not bad with so many away. We gathered in the bushfire-prone area beside Elvis' mansion in West Burleigh where we received news of the Run and his plan to eat at a local Thai restaurant. Moonbeams who eats Thai food every day did not look too excited.
The Run: It was into the bush and up hill for a while, then after circling around the bush perimeter it was back into the bush, then over hill in the bush, followed by a big bush crossing, then eventually down a bush bike track to the tarmac of West Burleigh road. Rectum was way out in front (followed by Dogs) with his experience of bush bashing in Mt. Tamborine,  until we eventually came across an area of missing trail. Apart from this one stuff up, which I will record as interference by school kids, it was a clever and well marked trail with good use of bush.  After the bush sector it was up and over Heartbreak Hill opposite Fleays, with all runners back under the hour. Miscarriage put in a final good performance as he was no longer handicapped by the bush crossing without a torch. Silly bugger!  A quick beer out of the pony van then on to the nearby Talle Thai.
The Nosh: It reminded me of a wine and cheese tasting affair. You know, nibble, nibble, some liquid, more liquid, another nibble then its all over. The food was very tasty and extremely edible, but there clearly was not enough, with some memorable stuff ups by the owners. One rice bowl, consumed by 5 was supposed to service 19? Long delays between dishes and rather than several large servings of a limited variety, there were many small lots of many different varieties which didn't seem to go anywhere. At our large  table end it was chicken, followed by chicken and then some more chicken, all in sample portions. But upsettingly the next tables of 3 and 4 had fish, prawns, soups  etc., but no rice and in small servings. Many left contemplating a Macca on the way home. Maybe we should have paid more and avoided being served a child's meal, I don't know!
The Circle:      Miscarriage was straight into it as usual , with DDs: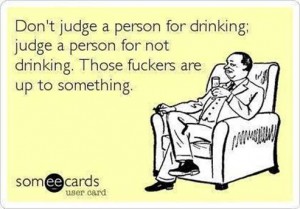 The 4 hungry bastards, Botcho, Blackie, KB and Rock Hard, for having a separate table and ordering additional food for their private party
Caustic Crusader, who was obviously caught out for likely short cutting the Indy run,  for which he claimed victory, yet struggled in near last tonight.
Shetland,  out of Show Pony, for being too competitive and forcing our beloved acting GM to within seconds from a heart attack, on a challenging run home.
Lee, out of Cambodia, loosing and missing the way (somewhere?).
Lurch and Lee, the stand ins for the original Twins Arnold and Danny.
POW:  The very popular choice of Rock Hard, beat 3 other contenders, for his passion for gluttony.
News: Lurch updated the group on Cumsmoke's inappropriate and unsavoury recent activities, which this scribe will not put to pen. But needless to say completely in character with our absent one.
The Hash committee is feeling "Joe Hockey" stress in balancing the budget and while beer prices will remain $2 & $3, there should be no more "pub" runs until the Christmas Party. Furthermore, it was unanimously approved that financial measures should be introduced whereby the current overseas travellers should pay a penalty on their return, as they are not around to support the club when in need for the full year, yet they enjoy all the freebies throughout the year.
Splinter lunch at Lola's, opposite the Bowls club in Broadbeach, with Moonbeams sponsoring the first round of beers.
Next weeks Run will be in the Paradise Point area, where Two Dogs has threatened Flatulence it must be, or else.
Circle closed by our living legend Moonbeams at 8:45 PM.
Great Run Elvis.
From Joke Master Cicumference
Do Las Vegas Churches accept gambling chips?
THIS MAY COME AS A SURPRISE TO THOSE OF YOU NOT LIVING IN LAS VEGAS**, **
BUT THERE ARE MORE CATHOLIC CHURCHES THAN CASINOS.
NOT SURPRISINGLY, SOME WORSHIPPERS AT SUNDAY SERVICES WILL GIVE CASINO
CHIPS RATHER THAN CASH WHEN THE BASKET IS PASSED.
SINCE THEY GET CHIPS FROM MANY DIFFERENT CASINOS, THE CHURCHES HAVE DEVISED
A METHOD TO COLLECT THE OFFERINGS.
THE CHURCHES SEND ALL THEIR COLLECTED CHIPS TO A NEARBY FRANCISCAN
MONASTERY FOR SORTING AND THEN THE CHIPS ARE TAKEN TO THE CASINOS OF ORIGIN
AND CASHED IN.
THIS IS DONE BY THE CHIP MONKS.
YOU DIDN'T EVEN SEE IT COMING DID YOU?
It?s so easy to fool ole folks!!!
;