Run 1880
Date:11/11/2013
Location: Anzac Park, Southport
Hare:Aussie
Runners:31
Two Dogs opinion of the run was at 4.5K and 29mins a bit short but other than that good and a score of 7.5. It seems the absence of both Rectum and Miscarriage reduced the usual competitive vibe of the run.
Rug gave his usual considered and insightful comment on the Nosh (Deluxe Hamburgers and salad) and was quick to note there was no cheese or chilli flakes. Score – 7. Swindler scored it 7.5.
A DD to Paul a friend of Nasty. Not sure because he was a new comer or because he was a friend of Nasty.
Rug presented letter on surfing Niagara Falls to the GM a keen surfer of some repute. It seems there is an opportunity to get into the Guiness Book Of Records.  There was more. He followed that up with a Taser to help the GM maintain control of the circle. It seems MI5 have been getting rid of old stock passed the use by date.
Flasher not to be out done presented a raspberry triple ribbed condom. Not sure whether you are supposed to pluck it, suck it or …..
Josephine offered a suggestion to the Hash Cash to introduce a Departure Tax next time a group of hash cyclists leave the country and reduce the club weekly cash flow.
KB brought a charge against Shat AKA the real Peter Foster as clearly the slimming tea does NOT work.
Shat the relieving GM called out Truck Tyres for gross Political Incorrectness while on the bike trip im Myanmar. Truck Tyres with 1 small gift to give away and surrounded by well sun tanned village kids pointed at each one in turn….eenie, meenie minee mo catch a n……. by the toe!
POW given to Lurch for inappropriate dress standard – no hash gear.
NEXT Weeks Run by Croc from a park at Oxenford just this side of Brisbane.
REMINDER Bring your $50 per person for the Cocktail Party to Hash next Monday – the RA will have some DD's for those who forget.
Elevator incident
I'll be out of commission for awhile…
Today I was beaten up by a woman.
I was in the elevator when this busty lady got in.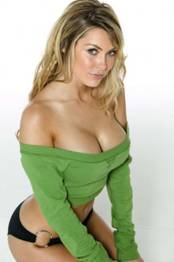 I was staring at her boobs, when she said, would you please press1?                                                   So I did.
True Story. How do I know that this is a true story?   Because it was yours truly pushing the button. Caustic Crusader
On On
Blue Card