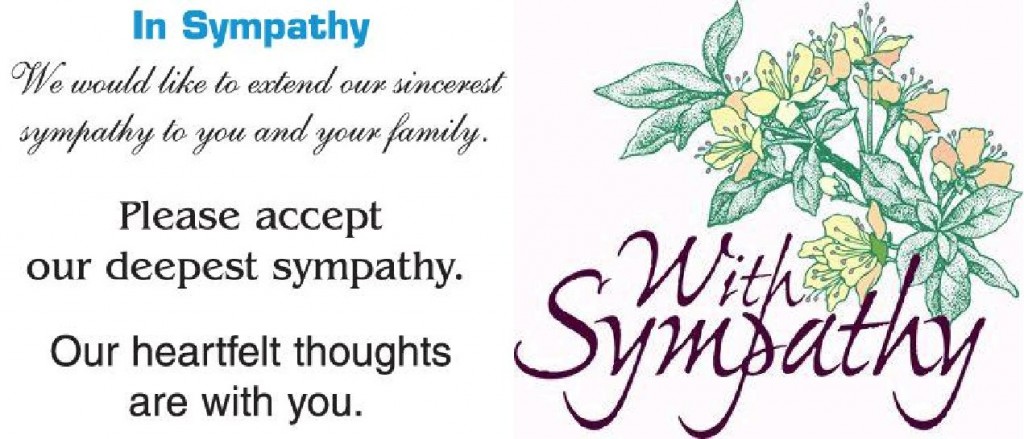 The Hash Family thoughts are with Kwakka and his Family for the sudden and unexpected loss of their son Jamie.
Run 1895
Date:24/02/2014
Location: Reedy Creek
Hare: Caustic & Lurch
Runners:31
The GM opened the circle with all present having a minutes silence in respect for Jamie.
GM advised that next week Splinter Lunch would be postponed to the following Friday.
Hard On (lasts week POW) advised that as a mark of respect the POW would be postponed to next week.                                                                                                                                                  The Virgin Jungle Run 1895                                                                                                                   The Run, Advanced Walk & Short Walk
Billed as the first run in Virgin Territory in so "fuc.ing" long by guess who!!!….Hare Caustic of course.
This run of the year with not only Virgin Territory but for the first time in living memory thought and consideration given for the walkers (who I may say are now over 50% of the hash members) with an Advanced Walk and a Short Walk. A well planned drink stop positioned so that the Short Walkers could feel a last they were part of the Hash Team. …well done Caustic.
Top credit to Lurch who worked his little ring off, as is does appear that Caustic in an effort to find a friend and helper ,has pretended to train Lurch on how to set the run, organize drink stops ,cook food ,get everything ready etc etc
BB (how does he stay so fit!!!) as the first runner in 42.85 minutes back from sliding all over Virgin Territory immediately declared it a "C.nt of run" and the hare was a "C.nt"..So based on those many years of BB's Hashing experience we can only conclude that Caustic's at last produced the goods!!…Well done Caustic for a score hard to beat and verified by no other than our GM (yes…he has turned up again)…SCORE 9.
At 42.851 minutes BB was followed by Two Dogs and Shetland. .both concurred with BB's comments on the run and then proceed to outdo each other talking crap about hills, broken trees, hidden holes and flowing creeks. Was this run actually on the Gold Coast??
 Then came the next runners led by Botcho and Rectum .It seems the so called "long strides "
Rectum alleged he took still did not enable him to pass the fleet of foot Flasher. One could be forgiven for thinking they had been lost in the Gobi desert with food or water for 3 months as they immediately begin to rip into Caustic's Turkish bread like there was no tomorrow. Stunned Caustic was shocked at this rude but normal hash behavior as he was trying to delicately prepare the extravaganza for his attempt at the magic double of Run of the Year & Nosh of the Year.
The next set of runners of, Miscarriage, Rockhard, Josephine ,Ballpoint ,Crocodile and Blackie ( who complained bitterly about Caustic placing the wet leaves on the track ) all appeared in good spirits. Like a pack of hungry lions THEY pushed the others aside and also started to rip into what was left of the Turkish Breads. Unperturbed by all this activity around the food preparation area, KB contained to stir the curry pots with delicate care and precision so that the aroma of curry could be smelt by all …was this KB's attempt to drive them into a food frenzy attack and ensure they all got a DD for their behavior!!
The back runners appeared led by Fanny Palmer, Iceman( Our Booze Master showed true Hash
Initiative as he left the keys for his car and the booze with Nasty in case he got lost) , Aussie and
Truck Tyres all looking like they needed a cold beer .. Sir Prince commented that the hills seems to go up and up and up!!…doesn't he realize that is what hills do!!
All declared a Great Run!!!
As usual Sir Rabbit appeared with his horn in hand allegedly protecting the GM. Blackie took up position as HASH CASH as Flasher proceeded to open his handkerchief full of 5 cent pieces taken from his money box…he declared he had spent all his spare funds paying for his airfare to Manila to represent the Hash at Murphy Bar and the Handle Bar Bar…Thank you Flasher for your support for your unselfish dedication to Hash.
The Advanced Walkers appeared led by Ferret with Sir AH and Link (Link walking? Rumor has it he is saving himself for another bike trip in October). Aussie forgetting what country he is from proudly displayed his new Mexican Hat.
At 7.51 as Blackie continued to count those 5 cent pieces of Flasher a high pitched scream was heard as the GM called all to order over the rabble announcing those frightening words ….
………………….Hash Man Lost …PILE DRIVER is missing.
As more beer was opened and consumed as heavy discussion ensured about how they would find the lost hashman!!!.
 At 7.52 Caustic announced over the rabble …FOOD ON!!! That immediatly solved the issue for the missing hash man as the crowd roared Fu..k him …Fu..k him!!!
……….. and queued for food of course led by no other than 2 Dogs….Yes , 2 Dogs is no doubt the front runner for the award this year Top Prick Dog as it is now categorically documented that he has been first person on every Hash Nosh queue in 2013 – 2014 year…(except on one occasion when somehow Sir Slab was reported to get in front of him)
With bellies now full of food discussion slowly resumed about the missing Hashman. Sir AH noted that we leave no man behind but as Pile Driver was behind him so "F.ck Him" …Nice friendly group!! At this stage Moonbeam's phone rang with Pile Driver announcing he did not fall over the edge of the cliff, was still alive and well but no idea where he was. This prompted a rescue team consisting of Aussie in Mexican hat, Iceman and Truck Tyres to immediately set out each with beer in hand plus extra beer for the lost soul.
The Nosh
Again a large amount of pre Hash hype about food quality, food quantity, presentation, time etc etc etc etc ..all by Caustic of course. Would this Hash Crap live up to these expectations!!!
The African Curry and accompaniments were well devoured. Kitchen Bitch as always ensured portion control (huge Portions) while Lurch stood by to learn how to do it all. .He is rapidly becoming a great Hashman.
The Leading Hash food connoisseurs Sir Rabbit….Excellent Food
Josephine ..trying to outdo Sir Rabbit declared ….Brilliant food
Truck Tyres as always on the ball agreed with the Sir Rabbit and declared…. Excellent Food
Food comments and Score of 9 officially endorsed by the GM says it all!!!
Well done Caustic for a great effort
The Circle
At last the hierarchy were in full complement with GM Now Loved & his RA Miscarriage (back from Swan Hill with broken ribs..not sure what he was doing there to get this injury???) in attendance to try to control their rabble group. As you can see from the number of DD as the returning hierarchy tried to exert some influence and authority (who gives Sh.t anyway) it's no wonder the Booze Master runs at a huge loss each week.
1.The 6 removalists on the run who help move the Pool table of its Pommie Owner. Fanny Charmer was reported to do most of the heavy lifting while AH was reported to have left his other 5 mates to do the job!!
2.Rectum for running extra Km and actually sweating ( see Poms do really sweat)
3.Nasty ..took keys from Booze master so he did not have to wait for a drink…has this guy got a drinking problem or is he really smart & on the ball?
 4.Aussie …how can he get 400 runs and not be here? Crawling up the proverbial of the GM with a gift from NZ.. a fluffy sheep key ring with a Kiwi hanging off the rear end!!.how crude.
5.Sir Prince. Now 1500 runs but Princess wants to know where he was on the other 385 runs? Could be in need of legal advice soon!!
6.Shetland reported that daddy (Show Pony after 50 days in hospital) was doing well but when closely questioned could not answer if Show Pony was as yet able to throw his leg over.
7.Iceman then reported that Show Pony was back to normal and getting free coffees from nearby boat owners so all seems back to normal.
8.Moonbeams for showing total lack of compassion and caring…But guess he can be forgiven after what he has been through in the last few months
 9.Lurch & Josephine for projectile vomiting coming up a small hill.."Chuck it up… Chuck it up "
10.Dr Jeffery (alias GM Now Loved) for not only giving unlicensed medical advice but also supply of the drugs to Caustic who is still suffering acute gout (does not realize he is drinking too much and that is causing that big red throb!!!).
Finally at 9.05 Good to again hear these familiar words of Moonbeams
……………………………………END OF CIRCLE
Acting On Sec

Swindler