Run 1910
Date:9/6/2014
Location: Benowa
Hare:Jig Saw
Runners: 33
Gold Coast Gourmet Hash
Or is this now the "Cape Canaveral Hash"
[Run 1910 with Jigsaw]
Miscarriage now safe at last in Phnom Phen with surplus funds.
Head Job looking to purchase another wedding cake
Rug arrives safely into arms of MI5
Note: Please read and view carefully as next week a question will be asked in the circle about these words and clue to see who is the most observant GCGHHH.
Heavily promoted by Jigsaw as the Queens Birthday Weekend Run with promise of Honours,Titles and Recognition for those who may have missed their AO earlier in the day saw a large group of 32 athletes circle up around the poolside at 4.45pm desperate to claim a possible lost hertitage. As we know Jigsaw operates a web site that finds your true hertitage and word was out that there may be several unfound Sirs ,a couple of Knights and even a few Dickheads in the GCGHHH.
Then can you believe Jigsaw asked if we all had Iphones to help us on this run /walk. Does Jigsaw not realise that this group of aging pensioners are flat out opening their front door or lifting a toilet seat let alone operate modern technology.
The word "co-ordinates" came out with the much unintelligible waffle and then he produced long bits of toilet paper with some letters and numbers in a martian scrip. Botcho was heared to echo the sentiments of most present …"is a running club or an orientering club".
The pre-run briefing continued to develop into a strange dialogue of promised icings, passionfruits,hidden bags,hidden treasure all given in the most indeciferable instructions from this computer nurd. It was heard that all must stay out for 40 mintues plus or icing was promised especially to walkers as recent dispatches noted that many walkers have been staying behind to get stuck into the booze and the entre food. This certainly put the fear of Allah up them all as the only person who stayed behind was our GM-KB knowing he was safe from any planned icing attack.
Our GM sent the group on their way at 5.05pm with those immortal words " good luck finding the cherry ..or was it find the passion point fruit??"..no one knew and as usual no one really cared.
After last weeks Best Run of the Year followed by the Best Nosh of the Year this was looking a hard act to follow by Hare Jigsaw.
The Run
"Voted the Most Innovative Run of the Year so Far"  Doesn't Jigsaw realize GCGHHH do not embrace change!!!
What a debacle again!!! Walkers Jogging , Runners Walking, no one with any idea where to go ..yes..he had suceeded in a creating a total fuKKK-up
Two Dogs reported the run as quite easy as he was able to log the coordinates into his Micky Mouse Wrist watch that he recenly purchased on his Hong Kong shopping extravanaganza..pays to go shopping internationally!!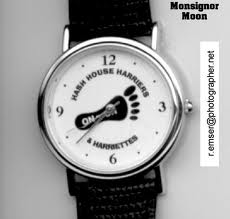 NOTE: this photo bears no resemblance to the equipment we were supposed to use
Rectum it seems found the bag of goodies and shared them with his fellow runners. But once again he reported that the run was not far enought for him so he decided to run for an extra hour ..is there something wrong with this hasher ..? or maybe in future we will let him go round twice.
As always Botcho, Two Dogs ,Flasher ,Fanny Charmer ,Blackie, Truck Tyres and Ballpoint seemed to be able to keep themselves occupied for the mandatory 60 min and as they all arrived back after the time allocated by Jigsaw. ( safe from Icing!!!).It is suspected (in fact certain) that they did not do the full run. Ferrett arrived with a bag of something while Flasher ran in sweating profusely alleging he was just beaten to the passionfruit by Rectum. Caustic maintained his usual position as sweep with the collection of the remainingpassionfruit ably assisted by Iceman and Circumference.
We were once again for the second time in 12 months honoured as by the presence of Cumsmoke (mainly we guessed for the food as he obviously knew of Jigsaw reputation as chef extrodinarie!!.)
When ashed to comment on the run Cumsmoke told all and sundry that it was "a Bum of a House Run"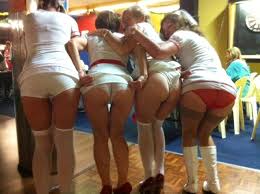 Yes…change does not come easy for GCGH and this photo says it all.
The Walk
Well Well !!!.. the fear of Icing certainly got them moving. Even Sir AH who last week only wandered the 20 metres over to the Anzac statute moved away from the safety of the Hash House with his usual gang of happy athletic walkers.
Hard On , Blue Card , Slug ,Weekly ,Crocodile all huddled together to save walking while looking at the Iphone that Shat ownslike it was some amazing new appartus. It really was a waste of time as none of them had their glasses so not one of them would have been able to read it in any event…But saved them walking as well!!!!
Suprisingly Bent Banana ,Sir Rabbit, Rockhard and Sir Slab decided to go with the walkers all alleging some injury of sorts..not that anyone really cared!!
This photo has no relevance to the walk but look at it carefully
Of particualr note some of this walking group of geriatics again made little effort to move away from the outside of House Nosh and Booze area by keeping a low profile near the front gate to fill in the extra time to save that promised icing..Notable were Kwakka, Blue Card & his mate Shat .. What a patethic bunch of Hashers.!!
The Nosh
Jigsaw had a hard act to follow after last weeks "Voted the Best Nosh of the Year so Far"……….But a great roll up of 32 runners this week to try the best again.
Again under guidance of the GM Kitchen Bitch that he intends to put the "Hash Back into Gourmet" he stayed behind to help Jigsaw .What an amazing example of true hash spirit as the GM forfeited his chance of exercise for health and fitness to help Jigsaw who guaranteed NO OUTSOURCING.
A big statement after some of the recent Nosh debacles in past year and another great start by Hard on but Jigsaw was out to improve on last week.
Nasty ,Cumsmoke & Sir PrinceValient arrived in time for the food ..word was out Jigsaw was on the job!!..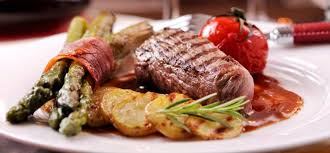 Well done JIGSAW FOR your effort to make this another memorable night of high quality nosh with no outsourcing and more particularly no poRtion control.
     Disclaimer: This photo bears no resemeblence to the food served.
The Menu:
Homemade Dip of Cucumber ,cheese and "grassy stuff" in hollowed out fresh baked whole meal cobs ( again mostly eaten by the starving walkers who seem to get an incredible appetite as they pace the bitumen)
Delicious Meat Curry with lashings of Baked Pumpkin, Sweet Potato ,Rice and Cuscus
Iced Cake with Ice Cream for those needing icing!!!
Resident food CriTic WEEKLY: "all food cooked to perfection.VERY GOOD".
new Member Tranny "sensational"
EX GM Now Loved "excellent food , delicious"
Well done Jigsaw …you really did not deserve what was about to happen to you!!!!
The CIRCLE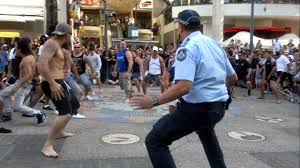 The GM again appeared resplendent in full GM attire with Hash Chains, Katmandu Hat and the Moses Staff.
DD to:
Canberra Full Moon Hash Visitor -"Dicky Knee". Still here on gravy train as we pay for him. Advised he is spending a month on the GC looking for MH 370 that may be somewhere up in this area!! Can you believe that is his job in Canberra…Unbelievable!!
Returning Runners: Nasty & Cumsmoke
Truck Tyres. Fraternizing with the opposite sex from the other HHH.
Gold Coast HHH Warriors. .the Premier Riding Troupe
Shat, Blue Card, Jigsaw, Hard On, Kwakka, Fanny Charmer, Nasty, Truck Tyres, Swindler.
All appeared in expensive tailor made blue vests with logo .very smart dressers this group of high level cyclists!
Jokes by Iceman and Ferrett…both unprintable!!
Observation by BB that GM needs a razor as since he become GM he has no spare time.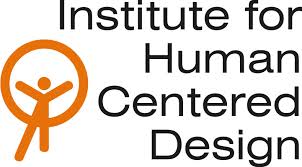 …..A Major EVENT
Welcome Induction of a new member who is a friend of Nasty (yes he does has one!!)
Paul "Tranny' Davies.
Thanks to our new HHHHaberdashery Tranny now has a full wardrobe of hash shirts from size extra SM to XXL.
Welcome Tanny and join in the fun as often as you can
 POW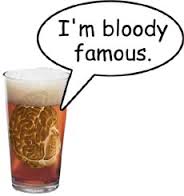 Given by Circumference to Jigsaw for working his little ring off all night producing a banquet of a meal and creating as said so eloquently by Sir Rabbit…
"The Most Innovative Run in the History of the GCGHHH!!!
There is no justice in the GCHHH
The Icing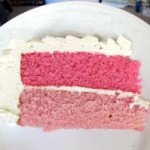 Yes…as the GM advised Icings are now only for the MOST serious of offences it could only happen to one person …Yes afraid so …Jigsaw again.
Jigsaw….don't you realize thatthese guys hate change…I guess from now on innovation will cease forever in the GCGHHH!
Report by GM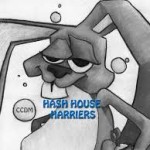 Lost for wordS this week.
hopefully next week he will have something to report
End 0F CIRCLE …….by Sir AH @ 7.48 pm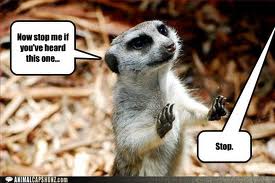 "well done Jigsaw for making a great Knight for all"
SWINDLER