Run: 1923
Date:8/09/2014
Location:Coombabah
Hare: Rug
Runners:33

Tonight's run commenced from Grassy Park in Hansford Road, Coombabah, a well known run location and one used by tonight's hare, Rug, on at least one occasion that your humble scribe can recall. For those of you who don't want to read the entire run report, suffice to say that Rug's last run was a total debacle, with fellow hashers having to rescue the nosh on that occasion, markings dissolving in the rain and consequently, a large number of hashers having no bloody idea where they were. What a contrast tonight was and Rug has obviously learnt from prior mistakes!! The run was great and the nosh was par excellence. For those of you with a bit more attention span, please move on to the next paragraph.
As the scheduled run start time approached, being 6.15 pm, we all asked the obvious question "where's the bloody hare???" who explained later that he had had a "senior's moment" and thought that as the previous week he had set the same run for the Thursday Hash and it started at 6.30, we also started at 6.30. He's only done 386 runs with this Hash, not that many really, so quite understandable that he would get confused about the time we start!!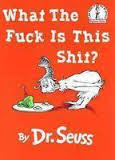 The run itself was WELL OVER eight kilometres in length, well marked with clear chalk markings on the bitumen legs and most of the bush markings consisting of little piles of shredded paper, probably all previously being marked 'top secret'! It was hard work and your humble substitute scribe was not the only one who commented after the run that he busted his balls keeping up with other runners so as to not be left out in the bush on his own with all those critters that come out under cover of darkness. There were 'roos, cane toads and goodness knows what else out there; a scary thought indeed if you're in the dark on your own.
The walk also was commented upon as being long and Show Pony whinged that the sweeps were not doing their job (sweeps? What sweeps??) and it is too hard for our less able walkers to suss out all the checks and it would be nice if those front runners/walkers could rub out the false trail marker at each check so that the pack can stay together.

The first ones home from the walk and the run very quickly ensconced themselves in the chairs at the table closest to the fire in the brazier. A very relaxed and jovial gathering consisting of Carefree, Shat, Kwakka, Weekly, Moonbeams, Prince Valiant, Hard On, Phantom and Circumference. They looked like they'd been there all night!
The hare avoided an icing by the skin of his teeth for setting a run that almost went over the hour limit. Madamoiselle Latrine decided to ride off on his rickety bike immediately after the run, probably in disgust at the length of the run and Sir Rabbit tried to order two pizzas from your trusty stand-in scribe who must have looked like a waiter taking orders with his notebook in hand. Meanwhile, Ballpoint had to be yelled at to get his act together, stop crapping on about his glorious design for the Hash retirement village in Sihanoukville and pay his run fees!
At 7.40 your humble stand-in scribe mentioned to the GM that Iceman still had not finished the run and should we send out a search party, with the response being "fuck him"! Iceman eventually turned up at 7.55 pm, complaining that there were about 15 checks and it was hard work when you're checking them on your own!!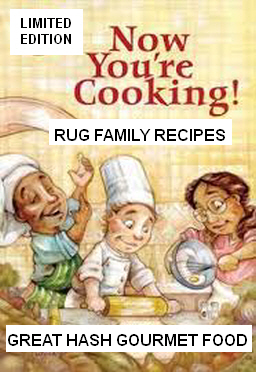 The nosh tonight consisted of entrée of Chicken and Corn soup, with the option for those of us with a bit of class of adding soy sauce and/or sesame oil, with the reaction from most being "why would you want to put that shit in it?". The soup was popular with most of us having seconds but some (Weekly) having sevenses. Mains was chicken and pork adobo, a Philippino specialty and clearly outsourced to Mrs Rug. Dessert was a lovely cup of strawberry Romanoff, with a treat at the bottom of chocolate and hazelnut ganash. Yep, the gourmet truly is back in the Gourmet Hash…and our visitor Kritt (as in Kritter), from Singapore thought that this was just a "Monday men's hash"…how wrong could he be!!
The Circle

Circle tonight was a SIT DOWN affair!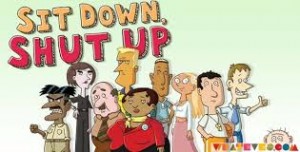 Your humble stand-in scribe was truly shocked, thinking this was some sort of ploy to get everybody iced as this was something unknown to him as a newbie Hasher.
Two dogs thought that we were all going to now be subjected to a "sermon by the fire" from the GM.
Iceman was asked for his critique of the run and described his "demi-loop" which turned it into a 12 km run for him. No wonder he did it on his own! Ballpoint rated it a "shit-house run" and Two Dogs, one of the few remaining "true runners" in this Hash said it was "too fucking long but it could have been worse". Ferrett, who did the walk, said it took 7 ½ minutes over the hour and in his view the hare should sit on the ice for 7 ½ minutes as a consequence, further adding "we stuck with the hare and thank God we did otherwise we'd still be out there!".
Circumference was asked for his view of the nosh and replied "excellent". When asked to expand on this comment he replied "when you've hit excellent, you can't say anymore", leaving the GM lost for words! Weekly loved the starter so much he had 7 serves and Carefree thought it was a crab bisque!
Visitors – Krit – from Singapore – when introduced, the first quick comment was "wonder why they called him that…they mustn't be able to say "L" in Singapore!"..get it??? A well deserved down-down!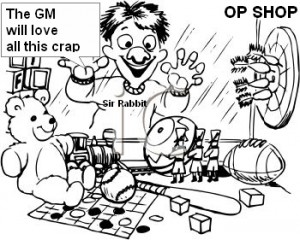 It was announced in circle that Sir Rabbit is an avid op-shopper, having now shopped for Prince Valiant and the GM, putting them both in the "sartorial elegance" class. Any orders for splinter lunch gear, etc, will be gladly filled by Sir Rabbit.
Our stand-in RA, Cumsmoke passed on a message from  Rectum, stating that loved coming to Hash on Monday, enjoyed the running, the food and mostly the comraderie and fraternity, something that he will miss.
Prick of the week, handed over by Blue Card to none other than Flasher…this after some strong contenders being brought out to the front – Sir Slab for daring to try and infiltrate the Warriors wearing Lycra, Moonbeams for riding an electric bike on the Warrior rides, and Fuller Shit for supplying him with this dodgy merchandise…and the reason for Flasher trumping them??? Of course, for NO GOOD REASON!!
Ballpoint got a down-down for being from Adelaide…something to do with AFL or some other crap like that! Who gets all this football stuff anyway?
Moonbeams got a down-down as a fine for his electrifying antics on the Warriors rides but as he is medically incapable of drinking, Show Pony gladly stood in as proxy down-downer for Moonbeams, complaining that having to walk out to take his down-down was a longer walk than the one he'd just completed.
Ferrett got a down-down for putting then Councillor Grant Pforr in his place at a run last year in this very location, indicating to him that "we are the Gold Coast running club and we have authority to run in any park on the Gold Coast on Mondays" and he was believed!! Hahahaha!!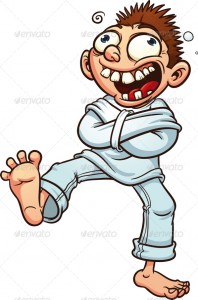 A highlight of circle was the proud presentation of a blue WARRIORS PREMIER CYCLING TROUPE vest to Moonbeams by Shat. Congratulations Moonbeams!!!! Wear it proudly…your fellow Warriors certainly do!
Weekly was complimented on his honesty in asking who had lost $20 that he had found and then proceeded to tell a crap joke about a similar topic!
Your friendly substitute scribe got a down-down for his uncanny likeness to the captain of the Sea-Shepherd.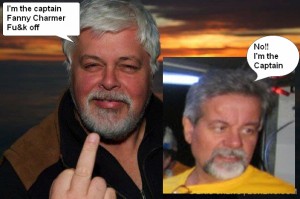 That concluded our circle with the closure being called by Moonbeams.
On on,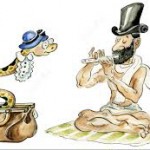 Fanny Charmer