Run: 1928
Date:13/10/2014
Location: Nerang
Hare: Aussie
Runners: 32
 View this weeks pictures on Mobile
Run 1928 with Aussie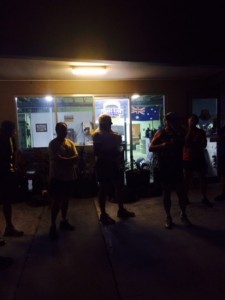 A high attendance of 32 athletes gathered for this special Octoberfest event organised by Aussie. The athletes assembled in Brewery Carpark for the prerun instructions by Aussie.
Promoted as a sole effort with no outsourcing by Aussie as the Hare and the Nosh Chef of the German BBQ.
This would be the night that all those "Aussie Rumours" were put to rest with his actual attendence at the run. But would it be great night of quality german nosh and a true german run.
Aussie at the pre-run briefing explained how the run is planned! With arms waving in all directions it was obvious there was only one way we could run down the driveway …"run out there and turn left "
The GM this evening looked like he may be actually going for a run wearing his virtually new runners. However this was only a deceptive front as he was soon to take up his usual position next to the beer kegs and BBQ. He then called the rabble to order and sent the runners on their way at 6.20 pm with his signature words " good luck finding the trail'.
Our GM was ably supported by fellow hashers Show Pony and Cumsmoke as they gathered around the keg as they discussed the freshly brewed non alcoholic, no preservative, no hangover beer that required continual tasting and testing for this important event before the runners and walkers returned.
After several this year of so called Best Run of the Year followed by the so called Best Nosh of the Year this was looking a hard act to follow for Aussie.
The Run
                   Q: Name the hasher who wanted to be on the run with his mates!!
Aussie told all assembled that he had spent considerable effort in setting this well-marked run. As the runners raced up the roadway Aussie instructed the big team of Walkers to remain behind for a detailed walk briefing.
2 Dogs, Flasher ,Jigsaw, Fanny Charmer and Missing Link led the runners out of the carpark and up the grassy hill. Following closely were Bent Banana,Sir Slab ,Rockhard, Sir Rabbitt and Circumference. Following were Sir Black Stump, ,Lurch were in full flight up the grassy hill hard on their heels. Good to see new runners Bondage and NOW keeping up with pace.
Front runner Botcho called On On as Sir Prince, Truck Tyres, Rug and Iceman were still moving up the steep grassy hill.
The first runners back again heavily sweating were Circumference and Botcho.They ran for a total of 19 minutes and came back puffing and sweating…are these real runners??
Run Advisor 2 Dogs advised the run based on his GPS was run distance 2.32 km. Well done all the hashers who did the whole run.
Run Critic 2 Dogs then also advised it was a great run with excellent markings. The free beer obviously affected him as well.
Sweep Bent Banana advised that Sir Blackie and Ballpoint went around three times as they tried to find the their way back to the brewery.
Last back was Miscarriage in the time of 42 minutes..obvoiously he did his own run somewhere??
It was an excellent run as no runners complained about the short distance of the run this week as they had access to the unlimited free booze.
A well planned run by Aussie.
THE Walkers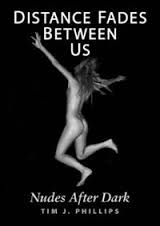 Warrior Now Loved still recuperating with a fractured scapula and showing no pain led the walkers up the hill. Hard On, Swindler ,Nasty , Sir AH , Phantom & Jigsaw again enjoyed the slow amble along the road as they discussed world affairs.
A very well planned walk which all walkers completed for the first time. A quick walk around the hill for a total time of 14 minutes over 1.9 km. Well done to this group of finely tuned athletes.
The walkers this week did quickly move around the hill and most were surprised to see the skyline lights of Surfers Paradise.
The German Brewery Location
Unlimited beer, wine and song supplied by your ever caring Hierarchy who have been now voted (by unanimous votes of all the hierarchy) as the
Best Ever Gourmet Hash Hierarchy.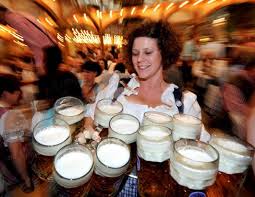 The German Nosh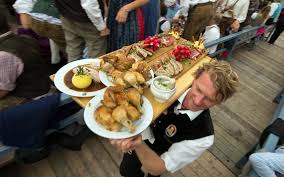 This tray of German food supplied at the Octoberfest bears no resemblance to what our Nosh Chef Aussie had planned and supplied.
Resident Food Sir Prince noted that he "could not tell the difference between the onions and the cabbage "
Lurch commented that the food was excellent and he had 4 helpings.
Nasty was very concerned that all the next day he would be in a vehicle with a friend and was very concered about the hot air he would be releasing after all the cabbage and onions he had eaten.
A good solo effort by Aussie for the effort in buying the sausages from the German butcher shop and the bread rolls, precut onions and cabbage from Coles.
Menu: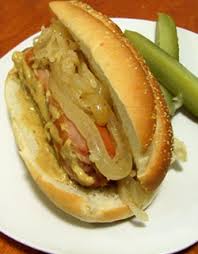 Cabbage rolls that were was noted as " inedible and could have been well past the use by date"
Homemade German Sausages with heaps of onions on hot bread rolls. Unlimited sauces and mustards to give some taste
Aussie Strudel +++
The CIRCLE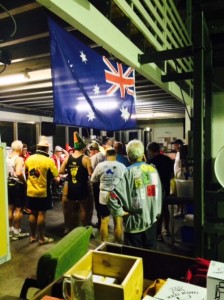 Our GM dressed as a German Fraulein complete with huge tits and long blond pig opened the Circle around the beer kegs.
RA Caustic then proceed to issue the charges.
The Down Downs: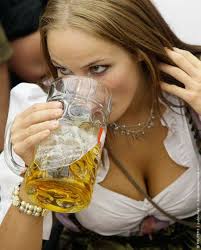 Aussie for Hare and Nosh
Now Loved for turning up again after damaging the Lycra bike rider (an associate of the RA)
Nasty for his recent red wine episodes (surprise ..surprise!!!)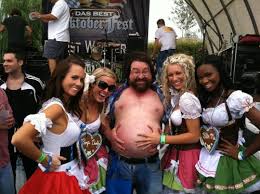 Flasher for a Hash Rule 1 infringement
Flasher for interruption of RA in the circle
Lurch and Flasher as partners in the German foxtrot
Ballpoint and Rug as partners in the German foxtrot
NOW and Truck Tyres for no German outfit
Icing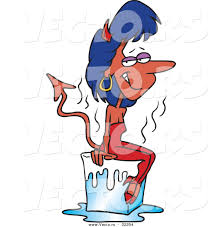 The RA always desperate to use his carefully prepared ice try was looking for a new candidate. It appear that as Weekly has not been present for a couple of weeks the RA is now extracting his vengeance on a repetitious basis on Bent Banana.
Aussie stayed under the radar and was saved from an icing after all the free booze but not so for BB as the RA once again took his deranged vengeance on Bent Banana.
Fortunately for Bent Banana he has developed and patented a unique anti-icing tool that he uses to reduce the pain and suffering. It seemed that in the total fear of the icing situation he left behind on the ice some long black sticks.
Very soon we see Flasher is devouring these back sticks of jelly .Was he really indulging in coprophagia. It was later revealed as Flasher began to eat what appear to be BB's black faeces it was in fact liquorice sticks that none other than Flasher himself had strategically placed.
All agreed so unfair for Bent Banana to be iced again!!
Useless Shirt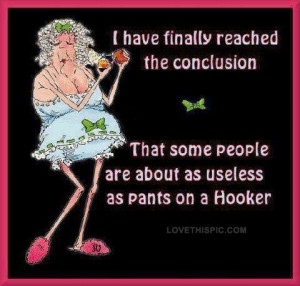 It appeared this week worn by Hard On who after suffering a DD for forgetting to bring it for the last few weeks passed it on to Truck Tyres.
Prick of the Week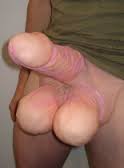 After a long absence the previous POW Cumsmoke again after a DD for nonappearance at passed on to Miscarriage.
Report by GM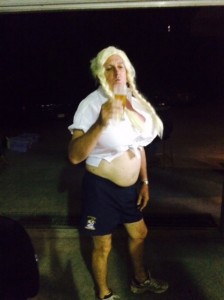 Our heavily lactating German Fräulein GM announced:
Mixed Hash Tails Cocktail Party on Saturday 6th December was now almost booked out so please be quick. All inclusive $30.
Halloween Run coming up in tunnel. Will be a great night with GM as Michelin Chef in residence.
Oktoberfest Run PRIZE for best dress.
Several Awardees with German hats plus:
Miscarriage for the new Berlin German Arab Gown
GM as a German Fräulein
Sir Rabbit in full German outfit
Awarded to Ballpoint for his appearance as a very well presented German Fräulein.

Congratulation Ballpoint and enjoy your win:
There has been no expense spared by your caring HEIRACHY FOR those who make the effort and go the extra mile.

THE PRIZE
Room keys for 2 nights at Melbourne Crown towers with an unlimited account for Room service Beer and wine including dinner for 4 at the 6 Star resturaunt.
End of CIRCLE …….by Show Pony @ 9.12pm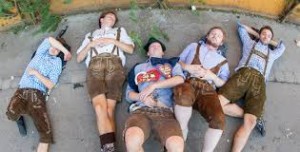 Time to kiss a German Fraulein and go home