Run: 1944
Date:2/2/2015
Location: Robina
Hares: Now Loved & Pile Driver
Runners:24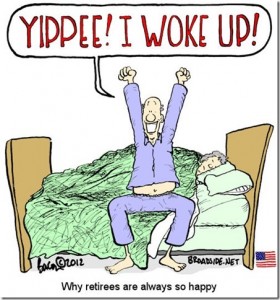 Its Monday again ….
The Run. A smaller crowd than usual gathered at a familiar spot, with promises of unfamiliar and new territory by Hare Now Loved. He explained the meaning of his three different arrows, with the extra one being LB, for Lazy Bastards. Then it was off North with several quick checks. The trail followed water meandering through Robina Town Centre, with clever markings keeping all away from the sight of the commercial centre. Eventually the waterside trail ended with a wire fence, under a bridge, where a FT forced the FRBs to back track. It was then westward through a Kentucky Chicken shop and a gradual left curve where a check led into some light scrub, then up over a grassed hill and a nice downhill cruise to Home. The group of Two Dogs, Blackie & Brewtis led the group in, only to observe Flasher already there. It was all over in 35-40 mins – a well-marked trail, with ample checks and some new countryside, for those who don't run often. Well done Now Loved.
The Nosh was described as Kai See Ming, and looked like something you would feed refugees or those Polish ghetto residents during WW2. However it tasted rather nice and most went back for seconds. The following healthy fruit salad with top quality ice cream was also well received. Good effort Pile Driver.
The Circle. GM welcomed all, with his first question: was it really new countryside? The only "Yes " he got was from a visiting hasher, last seen 4 years ago. And his response for the food was – although it looked like Chop Suey, it tasted very good. He then handed out DDs to:
The Visitors & Returner:      Iceman, Vomit, Blackie & Lord Geoff
New Naming: To a founding nameless member (& joint GM) now to be known Lord Geoff of Broadbeach.
Acting RA Ballpoint then took control and punished:
Splinter events –Truckie spilt aged and expensive wine which was provided by                          Botcho & Sir Rabbit. All 3 awarded.
– Botcho and Vomit for graffiti all over our beloved trailer.
– Blue Card for serious indecent proposals to Hash friend and                                        mascot Montana, followed with a second DD for wearing his  torch on his head in the circle.
Oz Day event – Pile Driver being held responsible for Cricket match being cancelled.
Election event – Rock Hard and Sir Rabbit for voting Labour and helping in the destruction of the LNP in Queensland
Useless Shirt. After a long diatribe by holder Ballpoint it was passed on to Sir Prince for reported very poor engineering of a collapsed House built on a Water tank, way back in his youth. Not true, claimed SPV.
Prick of the Week. Fuller Shit decided he needed more time to view all the DVDs so kept it for another week. To his surprise he copped the half yard!
Next Weeks Run. This is shaping up to something special with Ballpoint promising excellent food and a great run and other surprises, maybe, to celebrate his 50th. He asked all to make a special effort to be there. Nerang Pony Club … check the web for more details.
Josephine closed the Circle at 8:50 PM.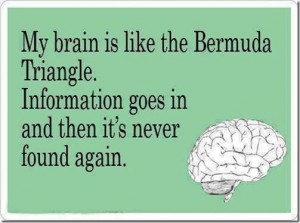 BB, stand in for Flasher, who pointedly refused the GM's plea for a stand-in scribe.