YOU COULD BE BOOZE MASTER IN

[ujicountdown id="Hierarchy Nominations" expire="2015/06/01 04:30" hide="true" url="" subscr="" recurring="" rectype="second" repeats=""]
Run: 1958
Date: 11/5//2015
Location: Carrara
Hares: Bent Banana
Runners: 34
Gold Coast Gourmet Hash
The Sewerage Memorial Run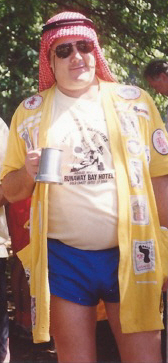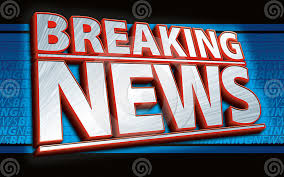 Payment for AGPU is now overdue
Dress:   Formal – Hash Tails
Starts Time: Broadbeach 4:30pm Sharp
Don't be late and miss the big opening event
Warrior Nasty recovering from major surgery. He confirms that he will be attending the AGPU.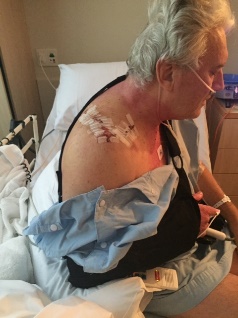 The photos is self-explanatory …not a happy hasher day.
Sewerage Memorial Run 1958 with Bent Banana
Promoted by Bent Banana as the Annual Sewerage Memorial Run and time for reflection of our past Hashmen.
34 dedicated athletes circled around Bent Banana once again at Alambe Gardens Cemetery Nerang – Broadbeach Rd. Carrara as he issued the run instructions.The pre-run briefing from Bent Banana was lots of waffle and there were those mumbled words …
"go that way and find the very well marked trail with flour and chalk " .and then adding those immortal words .Only a bloody moron can get lost as we all know the way "
After last few months of the so called Best Bush Run of the Year followed by the so called Best Nosh of the Year this was looking a hard act to follow by Bent Banana for this totally predictable annual event.
The Run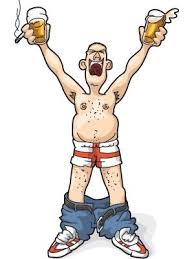 Bent Banana had spent considerable effort in setting this well-marked through the cemetery and across the park .As he had past experience all expected it to be a the usual run.
However it appears Bent Banana spent a considerable time planning this run considering the recent debacle last time we ran this trail and from all reports it was an excellent run!!!
As usual Sir Blackie , Brewtus ,Rug , Circumference ,Fanny Charmer and Botcho were leading the runners through the graveyard.
The runners moved forward passing walkers who somehow seemed to merge at the planned places .Well done Bent Banana for your organisation of a good trail in very predictable territory.
On On was then called several times on the run as the group all moved and cris-crossed each other in the bush and across the park . It appears that after recent runs in very high grass and mud Bent Banana had arranged to have the whole area mowed and dried out before the run..very thoughtful Bent Banana.
Ballpoint , Aussie ,Truck Tyres and 2 Dogs soon became leading runners and were reported as putting out their lights so fellow hashers would get lost ..is this really true??
All runners this week did do the full run and it was by all accounts an excellent run and unlike the previous debacles.
The run time was 34.25 minutes with distance of 4.25 Km and covering an area of 2 sq Km.( no wonder no one got lost). The run was 22 metres uphill with 19 metres downhill..In other words a very tight run .
Ballpoint celebrated a milestone tonight with 50 runs.Well done Ballpoint.
Brewtus and Flasher somehow managed to get back first again ..well done.. Two Dogs, and Missing Link came in next in 34.35 min followed by Truck Tyres ,Rug and Fanny Charmer, Jospephine and Circumference in 35.69.
New Run Critic Lartine who ran all the way noted it was a very well marked run with new territory for this location.
Run Critic 2 Dogs " Great well marked run with more Zigging than Zaggin. Hare Bent Banana put in a lot of effort and experience for this run.
Circumference also got in on the act and commented "Amazing how Bent Banana found new territory after all the runs from here" while Sir Blackie commented it was very nice of BB to mow the grass..
Great effort Bent Banana for an excellent run in very familiar territory.
The Walkers
As always a big group of walkers raced out with the Runners. As there was no trailer on cemetary location our Grand Master for the first time in 45 Hash Runs actually did the walk…..Unbelievable!!
The dedicated professional walkers led by GM with Show Pony ,Shat, Kwakka , Swindler, Jigsaw, Blue Card, Rock Hard all quickly moved down the hill and somehow soon reappeared to the safety of the cemetary allegedly to assist Sir Slab, Sir Rabbit and Ferrett prepare for the ceromony.
Now Loved completed the walk in record time while Hard On returned late in a lather of sweat.( not sure where he walked??)
What great comraderie these brave bunch of Hash Walkers continue to experience.
The Memorial Service
[fvplayer src="http://www.goldcoasthash.org/wp-content/uploads/run-1958.mov" width="568″ height="320″]
Once again 34 hashers gathered around the gravesite with many wondering how long before they too would be there!! Hopefully a long time yet!!
Ballpoint paused to reflect that his best friend Brian who attended a few of our Hash runs recently passed away suddenly and was listening nearby to the proceedings.
Sir Slab gave an long oration on his old friend Sewerage who passed away 21 years ago. It appears that part of the hash trail they were running was across the roof of the train they were traveling on in NZ. Sewerage fell off the train roof and passed away a month later from brain hemorrage ..RIP
Ferrett also gave a rendition on several past hashers while as usual Sir Rabbit provided background music with sounds taken from Sewerage of his notorious after dinner farting performances.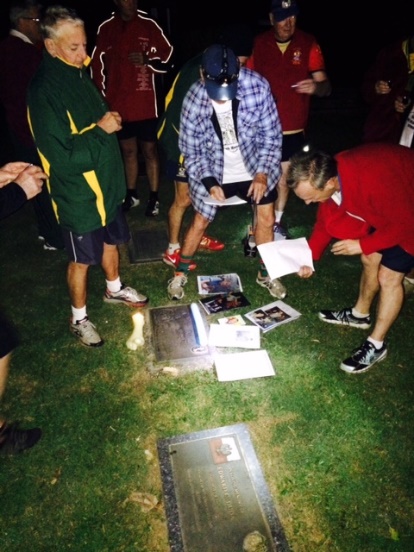 The CIRCLE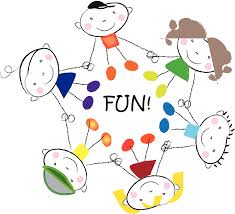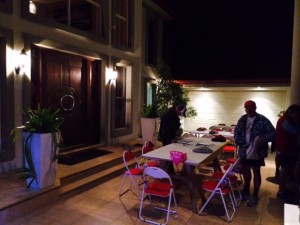 The Circle was called under the high arches of Grace-Banana Land. Fantastic venue and very well set up for the Gourmet Hash. Bent Banana was looking as a very good contender for Trailer Nosh of the Year as a late candidate.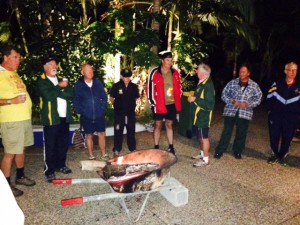 Great fire with logs donated by Sir Blackie kept the group warm and in good spirits.
The Nosh
Presentation was perfect.
First course of Tomato Soup with fresh parmansan cheese went down well. Flashers bowl would have fed 10 people and this may be the reason the soup ran out.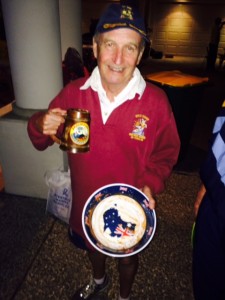 Report from Food Critic Now Loved as top quality food with EXCELLENT POINTS for every course.
A big thank you for Grand Master KB and Aussie as well as the others that lent a hand in the preparation of the nights nosh and of course Bent Banana for providing great nosh and setting the excellent run.
For the record:
Steaks were Black Angus Grass Fed
Potates & pumpkin roasted to perfection
Fried rice reportedly leftover from Thirsty Thursday weekend
Fresh fruit salad of Melon ,Bananas and Pineapples purchased from the local Fruit farm outlet with Ice Cream
For the Hare & Nosh Chef Bent Banana it was always going to be a hard act to follow after the effort by Miscarriage's that at this stage is high ranked as one of "The Best Trailer Bush Nosh of the Year?"
As promised by the GM Kitchen Bitch the hash in now truly back into gourmet. It was unlimited help yourself food so many had second helpings as long as you got in quick.
Well done Bent Banana for providing the meal with NO outsourcing from Mrs BB …a great effort that helped to make this ANOTHER REAL hash night of quality and true HASH Nosh in a great location.
DD to:
It was noted that several sacrilegious events occurred at the ceremony site that should be severely punished.
Shat was alleged to have thrown his wine glass onto a grave site.
2 Dogs was alleged to have been seen urinating on a grave site.
Cumsmoke was seen as willfully ignoring the somber event by making a phone call during the ceremony
Rock Hard was seen spilling wine on the gravesite while pouring the blessed wine
Bent Banana as Hare and Nosh Chef for a great run and great nosh
Now Loved as returning runner from Bali where he was a witness for the Gourmet Hash at the recent executions
Truckie for leaving has kit bag behind
BJ as visitor & friend of Show Pony
Prick of the Week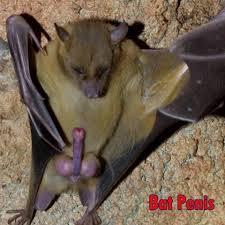 Given by Flasher to Shat who delegated the DD to his proxy Latrine.
Report by GM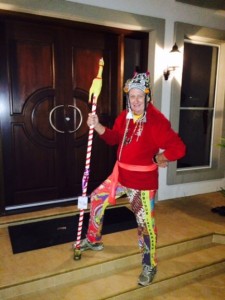 Yes .this is our GM in full attire after enjoying the first walk of the year. He did promise that this year it will be his goal "to get fit with great walks followed by Gourmet food that he will personally supervise."
Bent Banana who recently returned from a trip to Vietnam bought back a gift for the GM. However he felt should go to Caustic. The mini hand grenade he then rolled to Caustic exploded under Caustic feet to his great shock. For the first time it seemed Caustic was lost for words.
GM advised that that next week run will be by Swollen Colon and fireworks are guaranteed once again.
End of CIRCLE …….by JOSEPHINE @ 9.50 pm