Date: 12/10/5015
Run: 1980
Location: Varsity Lakes
Hare: Hierarchy
       Runners:28

Leave a comment or post a picture
Run 1980
Tonight was billed as the night where, for the paltry sum of just $20.00, you could drink as much beer and eat as much food as you wanted!! On that basis, we, your faithful hierarchy, were expecting a decent number of Hashers to turn up for an offer like this…but no, for some reason numbers were down to 28 tonight…inexplicable really, considering the quality of the run, the venue, the beer and the food! …and we bloody paid for 35 of you to turn up and swill yourselves into oblivion!!! Sure, the food was "back to basics",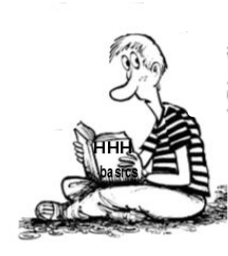 but you will all recall that as we were not going to compete with the outgoing hierarchy, this year was going to be about getting back to the basics of hashing…and how much more basic can you get than all the beer you can drink???
Oh well, c'est la vie, as they say…..those of you who weren't there all missed out on a convivial night where those who did turn up were treated to a decent run through virgin bush, shiggy and with a fair smattering of hills and then a night of good beer, sausages, party pies and sausage rolls and a lovely cheese platter, all with background music provided by Sir Rabbit. Was it the lack of a serving wench that kept you all away……I wonder??….geez, I am sure that myself and the rest of the hierarchy present on the night would have stripped down to our underdaks if it is about there not being enough exposed flesh about!!!!!
The theme being Oktoberfest, we were asked to dress with a German theme and a special thankyou to those of you who went the extra mile to dress accordingly, particularly Jigsaw, Missing Link and Sir Rabbit, all of whom looked like they'd just been plucked out of a Bavarian village!…and to Caustic and KB, who looked like Gestapo officers….oh, and of course, who can forget Truckie's "Harry High Pants" outfit…a classic mate, a true classic!!
The run
The run, was, according to Flasher, exactly 4.8km, including all the checks that he did…Missing Link and I didn't measure it when we set it so thanks Flasher for that information. The run took in shaggy and a decent amount of bush and considering we were on the eastern side of the M1, that's not too bad. Sir Botcho described the run as "excellent..these boys have really done a good job with this one!" Several of us suffered scratches from encounters with the scenery on the run, but the worst was Weekly, whose legs looked like they had been through a shredding machine! Caustic was heard to say "geez, you look like you're on the rags!!".
The Nosh:

Guy, the owner of Aardvark and Arrow brewery had two kegs on for us, a Lowenbrau style and a Pilsener style and the taps were open as soon as we got to the brewery…allegedly some attendees were heard to say "oh fuck it…let's just stay here and drink!!"…and why not when there was no limit!!
Nibbles when we got back from the run was bowls of chips and then out came a huge platter of various cheeses, crackers, tomatoes and grapes on steroids. Out also came several plates of party pies and sausage rolls and then the mains of unlimited sausages and rolls came out, with the option of several mustards, sauces and of course, being Oktoberfest, Saukraut and onions. Again, sure, it's fairly basic but we all thought it was great!
The Circle:
First victim out the front…as per usual it would seem…was Truckie, to be commended for doing the whole run and also for his "Harry High Pants" outfit. Weekly also came out the front to be laughed at for the various wounds on his legs…"my missus is going to be impressed with this….she'll want to plaster me with fucking band-aids!!"
Next out the front were three of the four accused in the "Croc Abandonment" , also known as the Gang of Four No Man Left Behind trial that is coming up soon….the three present tonight were Sir Two Dogs, Circumference and Sir Rabbit, with one accused being indicted in absentia (Josephine). The three present have been granted bail on their own recognisance pending the upcoming trial. If he does not turn up for next week's Hash to be indicted for his crimes, Josephine will find himself on the receiving end of a bench warrant for his arrest that will be vigorously sought by counsel for the prosecution (me!).
Miscarriage was called out the front for elder abuse of his second father and also for dressing as an Arab when it was supposed to be a German night….. "this is fucking German…have youse been to Berlin lately??"…fair call I guess.
String Bean from Sydney Larrikins Hash was out the front, welcomed as a visitor and also to tell a funny yarn about his adventures driving up from Sydney with his mate Truckie…..oh, and there was also an accusation of Truckie putting some shonky tow hitch on the Hash Trailer and nearly causing it to come off Sir Slab's towbar and get wrecked a second time.
Welcome also to Miscarriage's nephew Blake…pleasssseee join the Hash and bring our average age down a bit!!!!
Iceman and Flasher came out the front for something to do with the Prick of the Week and Useless award, but I was too busy pulling another beer to really follow what was going on.
That's about it for tonight I think….too much beer on board to take too many notes!!!
Fanny Charmer
On Sc