Date:19/12/2016
Location: Surfers Paradise
Hare: Hierarchy
Hashers: 40
Every Picture Tells A Story and Dancing in the Streets are old classic songs and it is best to keep this report short and let the pictures do the talking.
However just one flashback of the evening, if your recollection of events on the evening is a bit hazy,  is worth mentioning as it is will probably not happen again for awhile at a GC hash event.
What a sight to behold with the cultural diversity displayed when hashers danced with the GC meter maids and the Hare Krishnas in Cavill Mall while visiting tourists from all parts of the globe, watching on from the sidelines, were taking their holiday photos of the calypso chanting conga line which made the whole event an absolute classic.
If only some others on the planet could embrace these festive outpourings of happiness, of everyone getting on well together, in certain other parts of the world, what a beautiful place it would be.
Merry Christmas / Happy New Year
Yours in hashing
CIRCUMFERENCE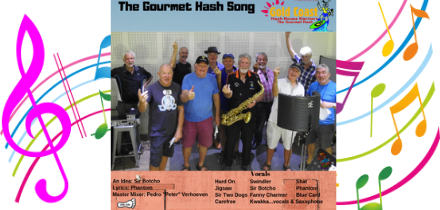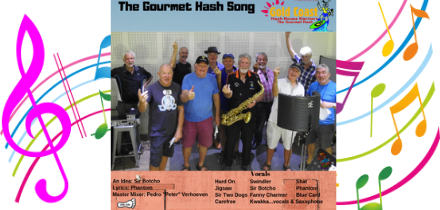 Christmas Run Shenanigans