Date: 13th August  2018………………………….
Location: Southport ……………………………….
Runners: 49…………………………………………….
Run Pictures………………………………………….
Tonight's run is to celebrate Joe's birthday and congratulate him on his completion of his 1000th run. Well-done Joe.
S-Bends, our drinks master extends free beer and free tucker to Joe on this special day.
Tonight's cooks will be Botcha and Kitchen Bitch (KB.) They looked good in their catering uniforms.
The tables over a high roof were beautifully dressed in black tablecloths with white porcelain plates under a well-lit area. What a great place for all of us to meet.
The run was well marked and made it easy to do the run.  There was good attendance but a few mates or runners were absent. They would have enjoyed the evening. Maybe these people could be contacted by their mates and encouraged to attend.
7:25 PM.  The runners are called to take their seats. This was to be a special occasion as there was waiter service available. Many thanks to Arse Nic and others for being such good waiters.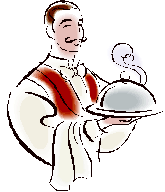 The first course to come out of the kitchen was prawn cocktail with slices of Avocado Pear on tasty baked bread.
Later out came the second course consisting of roast lamb with mint sauce, green peas and baked potatoes. What a feast this was.
9:50 PM.    Circle opened.
Visitors and returning runners.   This was Bum Crack, Mickey Pedia, Rock Hard and Derek.
The hares were KB and Botcho. All runners were good on the trial all the way. It was neither to long nor to short. Some how on this run the runners and the walkers came together near the end.
Run report.   This was giving by Two Dogs and he mentioned he had to catch up with our GM Weekly.  Botcho requested beers for his down  down as this was now the new policy. He commented how hard the cooks worked in the kitchen. All runners cheered and welcomed the down down to Botcho and KB.
Nosh report.     Many described this as brilliant. May be the best of the year.
With a record turn out of participants. A well deserved down down was given.
Sir Joe had to be Knighted by GM Weekly before the chocolate birthday cake had to be sliced up into manageable pieces. Sir Joe was instructed to kneel and the GM placed his sword on his shoulder and declared that he was now called Sir Joe. All cheered and clapped in approval.
The cake then was served with generously coated ice cream and grated chocolate on top.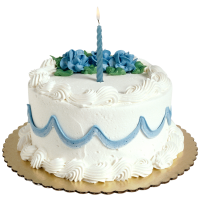 The GM presented a black Hash jacket to Sir Joe. It took 30 years of running to be awarded this honour tonight.
KB was praised for his past efforts and contributions.  KB then paid tribute to all his 50 friends and runners he had around him tonight.
Two Dogs had the honour to award the down down.
GM requested Care Free to enter the circle. A cap was presented for achieving 100 runs. Hal Al awarded the down down.
Bike Ride.      It is scheduled for next Sunday. All are encouraged to participate and bring family and friends. The bike ride will commence at the Council Chambers in Southport. A passport or instruction booklet will be handed out to the participants.
A reminder about the lunch at Goa Indian Fusion Restaurant, Main Beach on the 24th Aug 2018.
For their heckling of the GM tonight, Kwakka and Caustic were punished with a down down.
There was much excitement and glee when runners were notified that the GM could not be in intendance next week.
Prick of the Week.    Poxy called into the circle, Sir Rabbit, Ball Point, Mad Mike and Wrongway.  Some how Wrongway received this POW trophy for a past nosh up.
Sweathog told a joke. Afterwards all wanted to know where Iceman was.
Swollen Colon, Shat, Bum Crack were called into the circle. These runners were placed into certain order to demonstrate a chain of events of tonight's nosh. Firstly the nosh went into Swollen Colon, then into Bum Crack and lastly out of Shat.
S –Bends advised that we all had a great birthday night, but next week we celebrate three birthdays.  So all booze will be one dollar each. Now you know why the GM will not be here, too much fun for him!!
A charge was presented by Circumference. This was to high light a Red Shoe night worn both by Truckie and Mike. One could see these runners red shoes, a long way off.
Next weeks run.  This is planned to be in Robina, Cheltenham Drive.
Joke of the week.
A Chinese Guy comes into the pub, stands next to me and starts drinking. I said to him, do you know any of those martial arts, like kung Fu,Ju-jitsu or Karate?      He says why Da fuk you ask me dat, is it coz I Chinese?   No I said it's because you're drinking my Fucking Beer!!!
Circled closed at 9.35pm.
That's all for now.
ON ON   Sec