Our Hash friend and good drinking mate Sir Point Two has moved to Urbenville, NSW. He completed 1003 runs and apparently consumed well over 6,000 cans of Victoria Bitter while running with our hash. Some say he was always first back to the bucket to get a few in before the pack arrived back.
Rumour has it that he is standing for mayor of Urbenville at the next local elections and the beer will be flowing on his winning appointment.
Leave your comments. If you have any photos forward them to me(Botcho) and I'll post them on our site for all to see.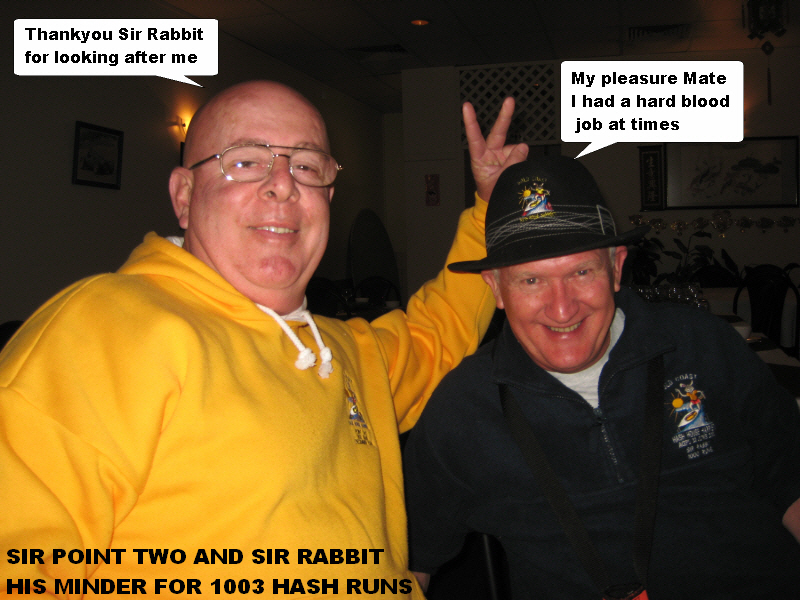 I've had this picture for a while. Just waiting for the opportunity to show the world.
Cheers
Josephine